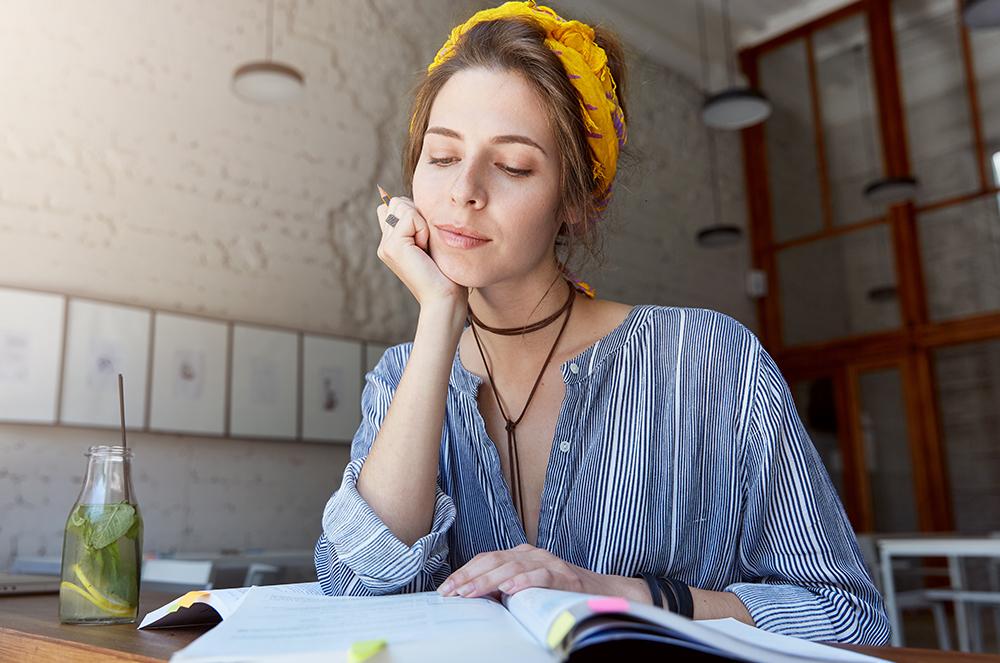 Introductions may be tricky. As the introduction is the very first part of your essay, in which readers define for themselves whether they will read it or not, it must be striking, thought-provoking, and effective. A top-notch introduction is comprised of a general overview of your topic and a thesis. Most importantly, it should persuade your readers to read the whole essay.
Here are presented some handy tips on how to write an introduction paragraph:
1. Make sure your introduction is moderately broad.
It often happens that students do not have the slightest idea of the introduction paragraph format and start with a small paragraph on Great Expectations, then expound on Charles Dickens life and end up writing about the Development of English literature. This is one of the most inappropriate ways to start an essay as it can confuse readers and whet their curiosity to find out where exactly you're going with your essay. Thus, your introduction must give an insight into what they should expect from your paper. Your aim is to present your topic broadly rather than write at length about each point.
2. Give background information but do not reveal your true argument.
It is a good idea to enlighten on your topic in the introductory part but remember that the main points of your argument should be presented in your body paragraphs. To define whether information should be put in a body or introduction, ask yourself these questions:
• Is this covering context or evidence?
• Does this introduce my argument or back it up?
Accordingly, true evidence and proof go into main part. Context and background mostly concern the introductory part.
3. Advance a thesis.
In the majority of cases, your thesis, or main argument, should be located at the end of your introduction. Although there is a widespread notion to put a thesis in the last sentence of your introduction, it can be difficult to locate it in a certain place. If you cannot put your thesis at the end of the introductory part, go ahead and locate it where it suits most of all.
4. Present only crucial information.
Anecdotes can be really striking essay starters but they can only work as long as they are relevant to your topic. If you are writing about Maya Angelou, an anecdote about her childhood could be relevant and appealing. But if your essay centers around Moby Dick, an anecdote about your friend that read Moby Dick and hated it is not one of the most appropriate ways to start an essay. The same can be said about statistics, quotes, and other kinds of information concerning your topic.
5. Try to avoid clichés.
There are certain types of introductions that used to be successful but were used so frequently that they have become tedious and clichéd. Starting your essay with a definition is a classic example of such introductions. Therefore, do not begin with a definition, as it is boring and may put off your readers.
6. Do not hurry to write your introduction.
It can be hard at times to understand what points are relevant to your introduction until you've written the piece itself. Therefore, if you have difficulties in writing an introduction, you can write other parts of an essay and then come back to it.
7. Persuade readers that your essay is worthwhile.
Your readers must finish reading your introduction thinking that it is worthwhile and somehow connected with their lives. A top-quality introduction is entertaining and makes readers think about the topic on the spot and wonder how you will be proving your argument. In order to persuade your audience that your essay is a must-read, give information that the readers may doubt or disagree with. And if they are deliberating on the topic, they are wondering why you are taking your stance. Eventually, that will make them not lose interest till the conclusion.
As we can see, writing an introduction is not that difficult if to apply effective strategies. To make sure you have not forgotten anything, draw an introduction paragraph outline. Most importantly, remember to be concise and to the point.
Now you know how to start an essay and how to write an introduction to a research paper!