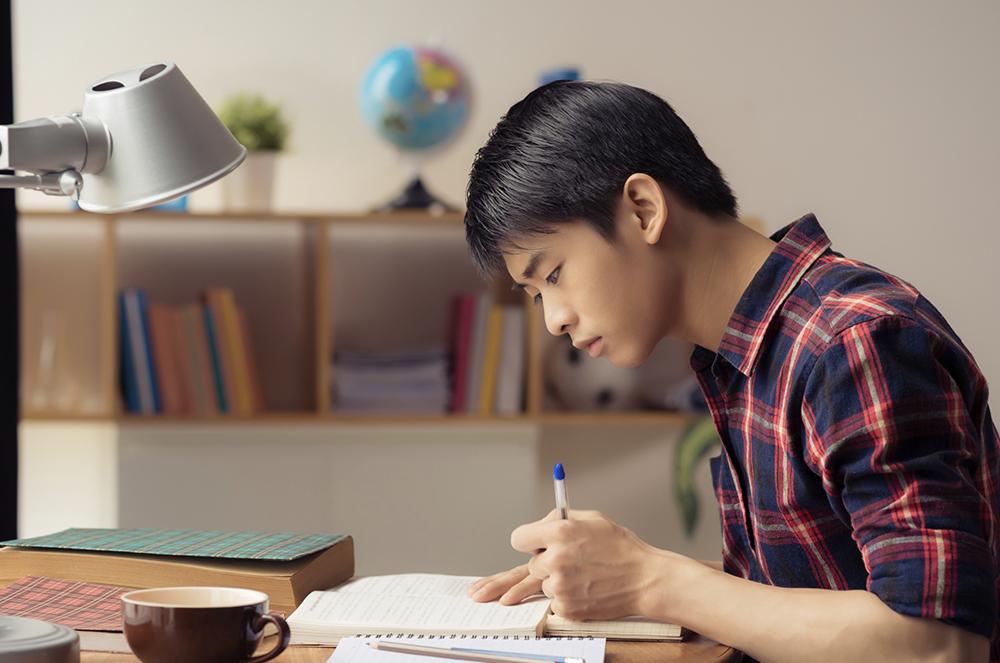 Being a student, you definitely know how to write a college paper. You start with a good introduction, write several paragraphs, and finalize your essay with a good conclusion. However, when writing a college application essay, you can totally forget about this structure. Writing an application essay requires much more skills and dedication than writing a simple essay. If you need to write a common application essay, feel free to follow our effective guide, and you will learn many useful secrets that will help you impress the most demanding admission committee members.
Application Essay Writing Process Has Never Been So Easy!
Are you desperately searching the answer to what do colleges look for? No worries! Follow our manual and write about yourself in the best way possible! Academic success is guaranteed to you! Your application essay should be short, meaningful, and striking. Just imagine how the people, who checked thousands of such essays, are tired of the standard essays written on the same college application essay topics, which do not reveal the student`s identity, but rather are the set of the common phrases taken from the first Google link. If you want to make your essay different from others, you need to dedicate much time and efforts to the process of its writing. Such an essay should reveal your personality, discuss your strengths, as well as discover the potential benefits of the college if it gets you as a student.
How to Write Good Essays?
If you are afraid of this task, we assure you that it is not as scary as it may seem. Our guide offers you to follow the few effective steps, which will make your common application essay truly impressive.
Learn all information about the educational institution you want to apply. Learn more about its standards and values since it will help you understand if you are a good fit for this position. If yes – check all the requirements carefully and follow them step by step. Although the committee members expect for the creative approach, you should be very careful with creativity. If the admission essay requirements say 500 words, do not go over the limit since it will show the admission committee that you are a person, who can easily break down the rules. Remember that every detail matters, so you have to be extremely attentive during the preparation process!
Think about your audience. What information should these people know about you to accept your candidacy? Create a short list of questions, the answers to which will help you express your personality. Remember that an essay is your chance to say everything you want to say about yourself. Possess excellent leadership skills? Perfect! Tell about them without the fear of sounding too selfish. For instance, tell about the situation in which these leadership qualities were revealed. At the same time, your paper does not require you to write your life story. On the contrary, you need to pick up the most specific and meaningful episode that characterizes you and explain it in detail. This story should be true since the experienced admission officers can easily recognize the false information.
Check out your prompt carefully. Although the general instructions for writing a college admission essay are similar in all educational institutions, some of them may have specific requirements, and if you want to achieve the positive outcome, you have to check them very carefully.
Read the common application essay prompts for several times;
Before brainstorming, think what you want to say in your essay;
Remember some situation that demonstrates one or several qualities that can help you contribute to the college you apply for;
Check out the required college application essay format;
Also, you may check the pre-written college application templates available on the web to see the general rules for writing and possible structure of such essays. However, you should not copy-paste any of college application examples since it will not bring you the desired outcome. In other words, your essay should become your personal expression.
Brainstorm. Brainstorming is a particularly interesting and fascinating process. Just imagine, you sit at the table and write down everything that comes to your mind. Believe it or not, brainstorming is a very important stage of writing your admission essay; it helps you find out the genuine ideas that will be discussed further. The essential purpose of this process is to flesh out all your memories and potential ideas, which refer to your topic. This process can be divided into the following stages:
Deep reflection. Try to answer the questions like "What makes me a special person?" "What are my key strengths and weaknesses" "How can I contribute the community I live in?" "How would my friends and parents characterize me?" "What makes me different from hundreds of other applicants?"
Write down every idea that comes to your mind. Do not be afraid if they do not seem relevant as you will organize them into the logical flow later;
Choose the most striking and interesting ideas for writing your essay. Do not pick up many of them since multiple details can easily distract the reader`s attention.
Pick up one story to tell. This story should involve the reader from the very first lines so you need to think carefully about the ways to engage your audience.
Creating the outline is the equally important process that helps you keep all your ideas in the logical flow and not to miss the important stuff. Every professional writer should have a plan according to which all his/her ideas are organized. After brainstorming, you need to create the outline, which serves as the skeleton of your essay.
Although an admission essay does not follow the classic structure, it will be great if you could start with some introductory phrases that will engage your reader.
Be a strategist. Include some joke, thought-provoking question, or the anecdote that will amuse your reader.
Create good college application essay headings. If you cannot do that at the beginning of the writing process, do not worry! You may easily create a good heading when the essay is written.
Follow your outline. Not following the outline may turn into the failure, so if you want to reach your goal and enter the desired college following your plan if the must.
If you lack the inspiration and do not know how to start an application essay, feel free to ask your parents for assistance. They will definitely remember the features that make you different from others.
Write a rough draft. Start writing your rough draft following your outline point by point. By now you have to know what you want to say in your essay. So get to the table and start writing. Try to not overburden your essay with the meaningless and unnecessary details. Usually, you have a tight word limit, so try to use every sentence effectively. If you are not sure how long a college application essay should be, feel free to check the prompt once again. When the essay is written, revise, revise, and revise once again. This practice will help you avoid the obvious grammar and spelling mistakes, as well as make sure it does not have the logical gaps. If you do not know how to end a college application essay, feel free to end it with a thought-provoking idea. Just keep in mind that the last phrases create the impression on the audience.
A few secrets that can facilitate your writing:
Avoid procrastination. Leaving the process of writing the admission essay on the last day, you put your admission at a great risk. You should realize that your admission is the investment into your successful future, so this chance should not be neglected.
Although the good content is the top priority in admission essay writing, the obvious grammar mistakes will significantly decrease your chances to get the desired result.
Be specific. Try to avoid using the general phrases, clichés, or long quotes. Usually, admission writing requires telling your personal story, so do it!
Try to be concise. Do not write 30 words if 10 will do. Be sure to keep the reader's attention from the very first line until the end of your story. To assess your essay with a positive grade the admission officer should be impressed by it.
Finally, celebrate the end of your essay writing process. Though it may sound funny, you need to be satisfied with the job done. Meet your friends or buy a little present for yourself that will serve as the reward for completing such a significant task.